The present is a present
Last weekend, Sherri came for a visit to meet Lucy for the first time. It is so hard to believe that it has already been a week! But we enjoyed every moment that she was here, even if it was for less than 24 hours.

the girls in our delightful rouching t's

Sherri and Lucy

sweet kiss
Last fall, Sherri and I were talking after maybe a couple of months of being out of touch. She told me that she had a dream that I was glowing like Gabriel. I can't remember the full details, but I was still waiting to tell people that I was pregnant. But after a few conversations and emails later, I finally spilled the beans. I told her that she was a little more in touch with me than she realized. I was pregnant. Not too long after that, she told me that she had another dream that she was with me and my mom and she was holding a girl. She was right!
When Sarah and I went to the beach in college, we had someone read our palms. I don't know why I remembered it so clearly, but she told me that I would get married in my late twenties and have two boys. I would also be surrounded by jealousy because we would be so happy. She also told Sarah to watch out because her spouse would have problems with addiction. Have you met Eric? Ummm… this is clearly not the case. So I don't know why I believed her. My entire adult life I thought that I would have two boys up until I got pregnant. I babysat two boys for many, many years and loved them dearly. Then I babysat another set of boys after that. They were pure entertainment. I had clocked many hours with two boys. I was ready as you can get. But for some reason, once I got pregnant, I was certain that I was having a girl. I almost panicked on the way to the ultrasound. I am not sure if it was because my intuition was telling me that I was having a girl or I REALLY wanted a girl or both. It was a very strange feeling that I guess was linked to my hormones.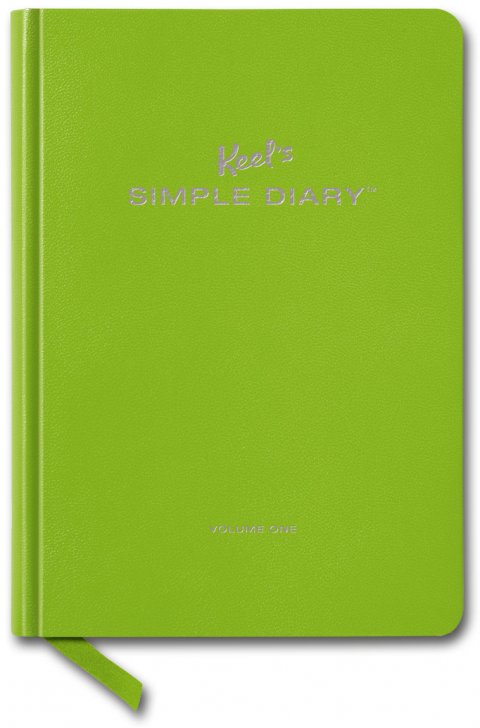 While we were in Chicago, I picked up a green Keel's Simple Diary, because I am addicted to diaries. I already have at least five different diaries that I am trying to keep up with right now, but the fill-in-the-blank option seemed so inviting and, well, simple. I don't always have a chance to write in my journal and maybe this was a refreshing solution. I walked around one store with the diary in my hand before putting it back. Then I went to another store and saw the same display again. Same thing happened. On Sunday we stopped in a Blick Art Materials and I felt like I had twenty minutes of freedom while Henry watched Lucy. I lost myself in all of the art supplies. In my shopping "spreedom", I picked up the green diary and a set of Cavallini Rubber Stamp Set of Animals for Lucy's own first art supplies.

Look at this bear in the lower right corner! I had to buy them.
When I returned home, I carefully unwrapped the diary. It is always exciting to start a new journal. And I took this one very seriously. It seems so precious with its green leather-like cover and silver-edged pages. Inside each journal is a loose-leaf sheet that tells you about the color book that you picked. I don't want to give anything away for other readers, but each page features a red italicized phrase, almost like a fortune cookie fortune. (Living in Chinatown, I have fortunes floating around everywhere.) This loose page revealed: The present is a present. For someone who has been known to worry A LOT, I started to think about how wonderful it has been to do some of my favorite things in my present life – read children's books, nap, sing songs and snuggle with Lucy. Plus all of the wonderful visitors we have had this summer. Either it is the summer of staycations and visiting DC with all of the free sites OR people come flocking to you when you have a baby. I was worried that I would be all alone with a new baby and not having any idea what to do. In fact, the opposite is true. I am so thankful.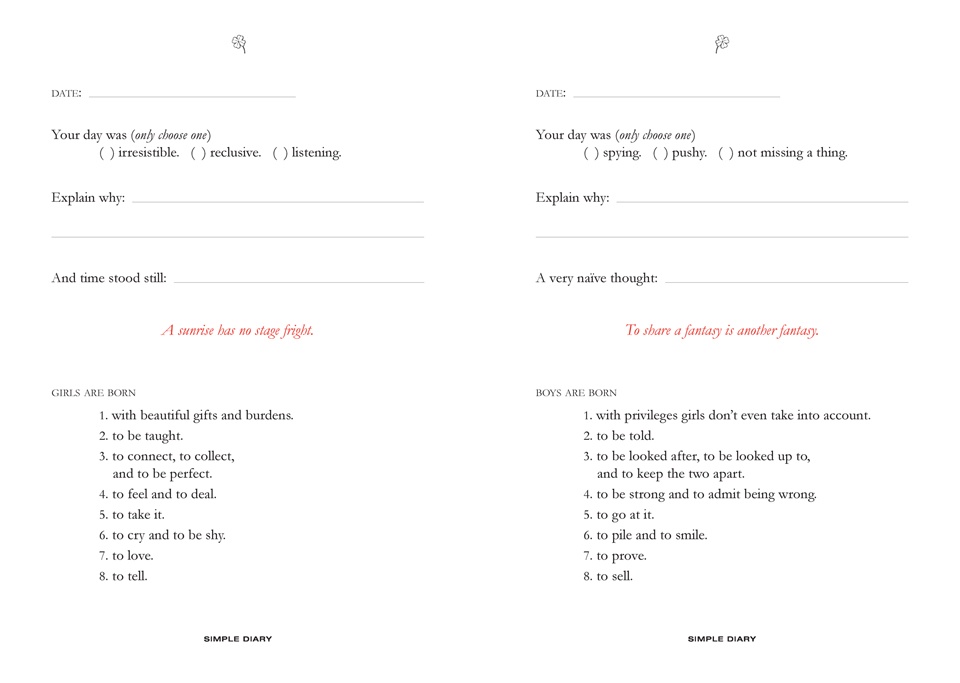 As I browsed through the pages, I realized that the blank page in front of you only seem to pertain to that day. Almost like magic. And the day for Sherri seemed to be perfect. As seen above on the right, I checked "nothing was missing." We visited all of my favorite places in our neighborhood. We ate lunch at Jaleo al fresco. Then we visited my studio. We got a delicious coffee at our new neighborhood coffee shop, Chinatown Coffee Company. Then we took a trip to Sticky Fingers Bakery in Columbia Heights to pick up my favorite cupcake ever, which tastes just like Oreo cookies and is vegan. We picked up some groceries from Target and ate a tasty meal on the roof made up of fresh vegetables from the Penn Quarter Farmer's Market. Then we finished the evening off by watching one of the best-ever episodes of Mad Men. Nothing was missing. It was a packed day, but it never seemed rushed.
And I bet you are wondering what I wrote on the day's journal page for my naive thought: We can be neighbors once again. I'm keeping my fingers crossed. XOXO, Sherri.