In Need of Hot Pink
Yesterday I went to the mall and found that I could not keep my eyes off of hot pink. I went straight for a hot pink maternity dress, which I got for Shannon's rehearsal dinner. Then I picked out the same color sweater and a white blouse in the forbidden Pea in the Pod. I know. I know. The dress was a steal; the sweater and blouse were not. But when I went back, I did not have the energy to say that I did not want the sweater. And I wanted that pink more than I wanted clementines this winter.

Nursery in Progress from Caroline Armijo on Vimeo.
Now that I look at this video, I know why I want the pink. It is totally missing from my nursery. So after many requests to see where I am, this is the bare bones of my nursery. I have a long list of things that I still need to do.
Nursery To-Do's
Spread out the baby lanterns in the closet
Paint the small dresser
Attach the mobile arm to the crib
Make the lamp shades for the two lamps
Reframe the alphabet print
Hang the curtains and the curtain rod
I am having a baby shower on March 29th. As some of you may remember, this date is also the big 3-5 for me. So I wanted to have the nursery set up so that we would be ready to put all of the items in their place once we return. My plan is that these pieces will really add a punch of color to the room.
We are also having one of our favorite friends come to visit us that same week. So I have a day or two to hide everything away. Sturge has kept company with Quentin Tarantino and the Wilson Brothers on quite a few occasions. Needless to say, I am a little nervous that some of these delicate objects, like the paper lanterns, could become target practice late one night. He does know that I will be eight months pregnant. At this point, our plan is to have him push me around the Mall in a wheel chair. I'm kidding!!! Or maybe not.
I am seriously having second thoughts about the rug. That is until I step on it. It feels like heaven beneath your feet. And Meredith identified this room as the Arctic Circle when she visited in January. It gets freezing cold in there. There are many nights that I worried my baby will freeze to death in here. So you need an animal skin on a cement floor to hold a little heat.
But the rug reads really yellow. Especially between the pale blue chair and the pink sheets. You should have seen it before with the pale yellow sheet on the crib. It was pretty much the same color, just a different texture, a la The Pointer Sisters outfits. I am also nervous about cleaning the rug. I did a search to read how. Sounds a little difficult. But Henry didn't seem phased. Maybe he can take that on as his pet project.
I sort of want this Dream Menagerie Rug rug from Anthropologie instead… I am not 100% sold and Henry doesn't like it. But I think that it is fun. And we aren't doing a bedding set, so there is room for fun. Right? There are lots of little animals to discover in the pattern. Perfect for a nursery!
But for now I will wait until after the 29th. We have more immediate need of resolving the failed attempt of creating a new office space in the living room. A small shelf seemed like a good idea as a way to use my Container Store credit. But a real iMac weighs a lot more than the plastic fake computer in the store, even if the weight limit reads 80 pounds… Now there are two giant holes in our wall and I am sitting on the floor typing this blog entry.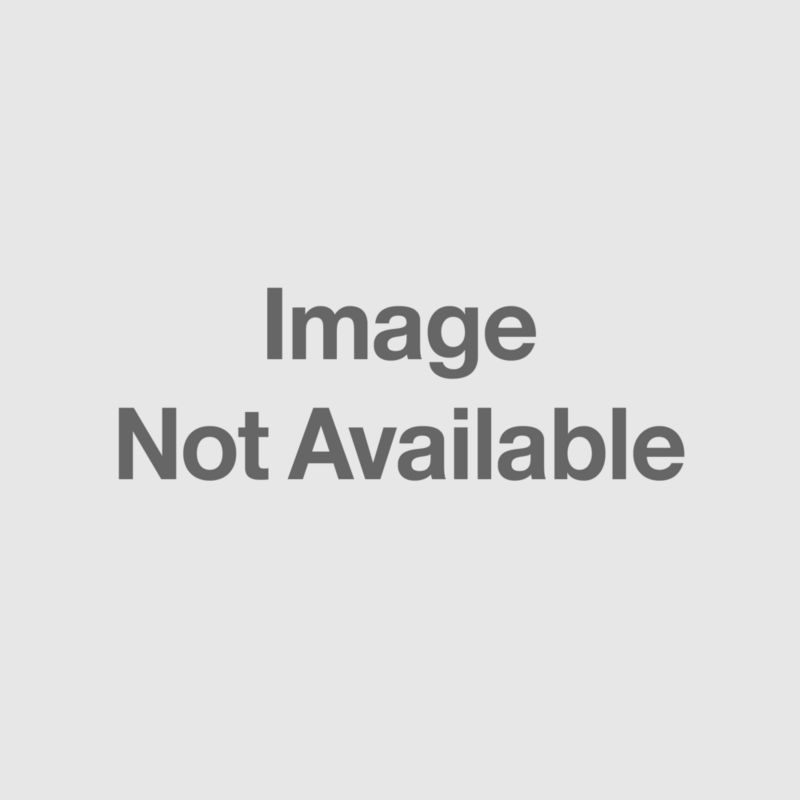 We are meeting at West Elm over lunch to find the world's tiniest desk. I really want this acrylic console from CB2, but I balk at the $80 shipping fee. At least with West Elm, I can roll it back to our apartment in my grandma cart.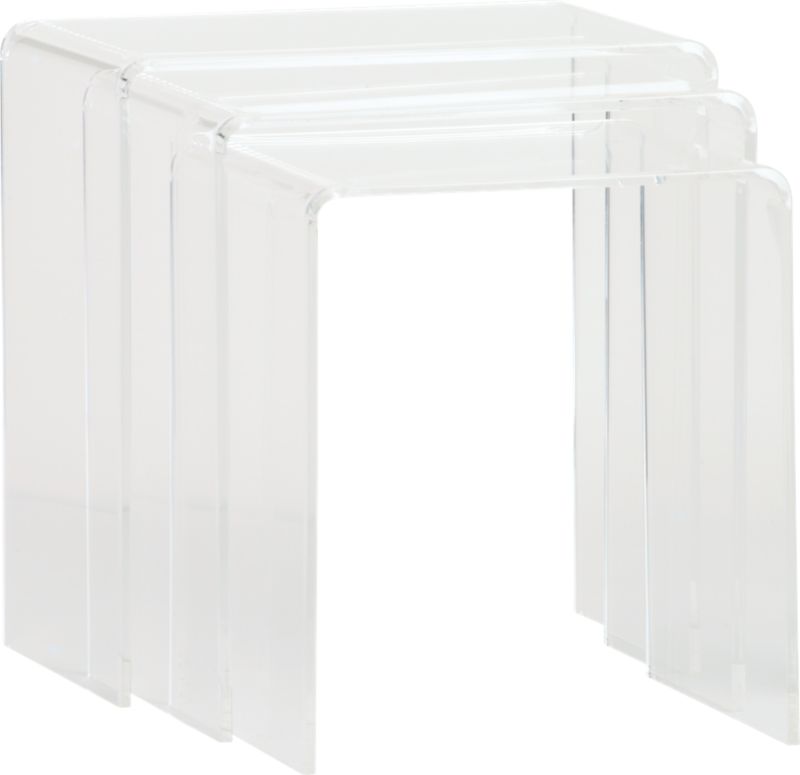 But I also just discovered these clear nesting tables. And new reduced shipping fees. Huh… this changes things.