my new favorite medium
I think that I have found my favorite medium. I wrote about painting yesterday and I must say that I love the Winsor and Newton Drawing Inks. They are so easy to use and dry quickly. Within minutes, I can add a new color or lay them down on the scanner.
I have spent the day creating downloadable gift cards for MerriMail. I am pleased to have them up. Of course, I had also hoped to create a sweet little animation for the index page, but that will have to wait until later. As for all of you who plan to buy MerriMail and give a card, hop to it. Check out the options here.
But aren't the paintings sort of sweet? Plus so easy. I may have to add more ink colors to my wish list. Hint! Hint! I already have the William Set (Introductory Set 2).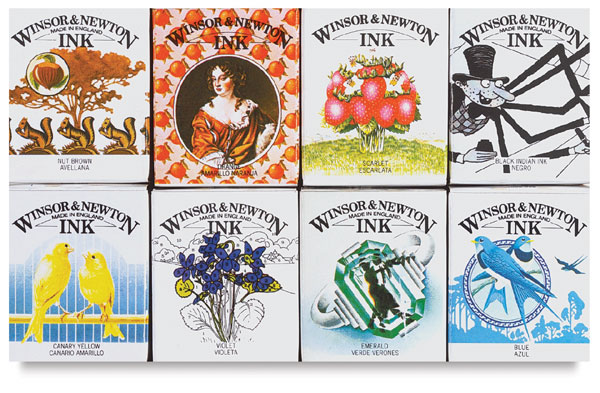 Introductory Set 1