Day 18: Celtic Advent
December 2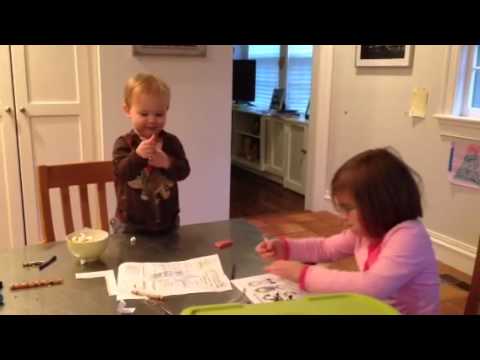 Sing some favorite songs, with others if you can.
So it seems I fell behind on these Advent posts. Can you guess what Oliver is singing here?
I'm getting ready for the Foothills Open Air Market, which is this Friday and Saturday. If you live in the NC Piedmont, please make a trip to Elkin to see me. Elkin is an adorable little town – a really great staycation to get you in the holiday spirit.
+ + +
This Advent Season, I am going to attempt to practice Ideas for Living Joyfully: Forty Days of Celtic Advent and the Twelve Days of Christmas 2014 by Susan Forshey. I intend to create all forty posts in advance and then add in pictures from Instagram or thoughts each day as I go along. But if I don't post anything, it is because life got in the way. Which is fine and expected. You can still read Susan's suggestions for the day. I don't want this to become another To Do. I especially love Susan's directions.
Practice Grace. No need to do them all or every day. Let the Holy Spirit speak to your heart!
I love how gracious Susan is in her description of this project:
For each day, from November 15 until Epiphany, I've thought of one thing I can do to practice joy and gratitude, and to give love, putting it on a calendar that draws on ancient Advent and Christmas traditions.

… (more about the three traditions she is drawing from here) …

The ability to give and experience love and joy doesn't just happen, it needs to be stretched and strengthened. And over time, the capacity to love and to joy increases.

Let the Holy Spirit lead!
Please join along!